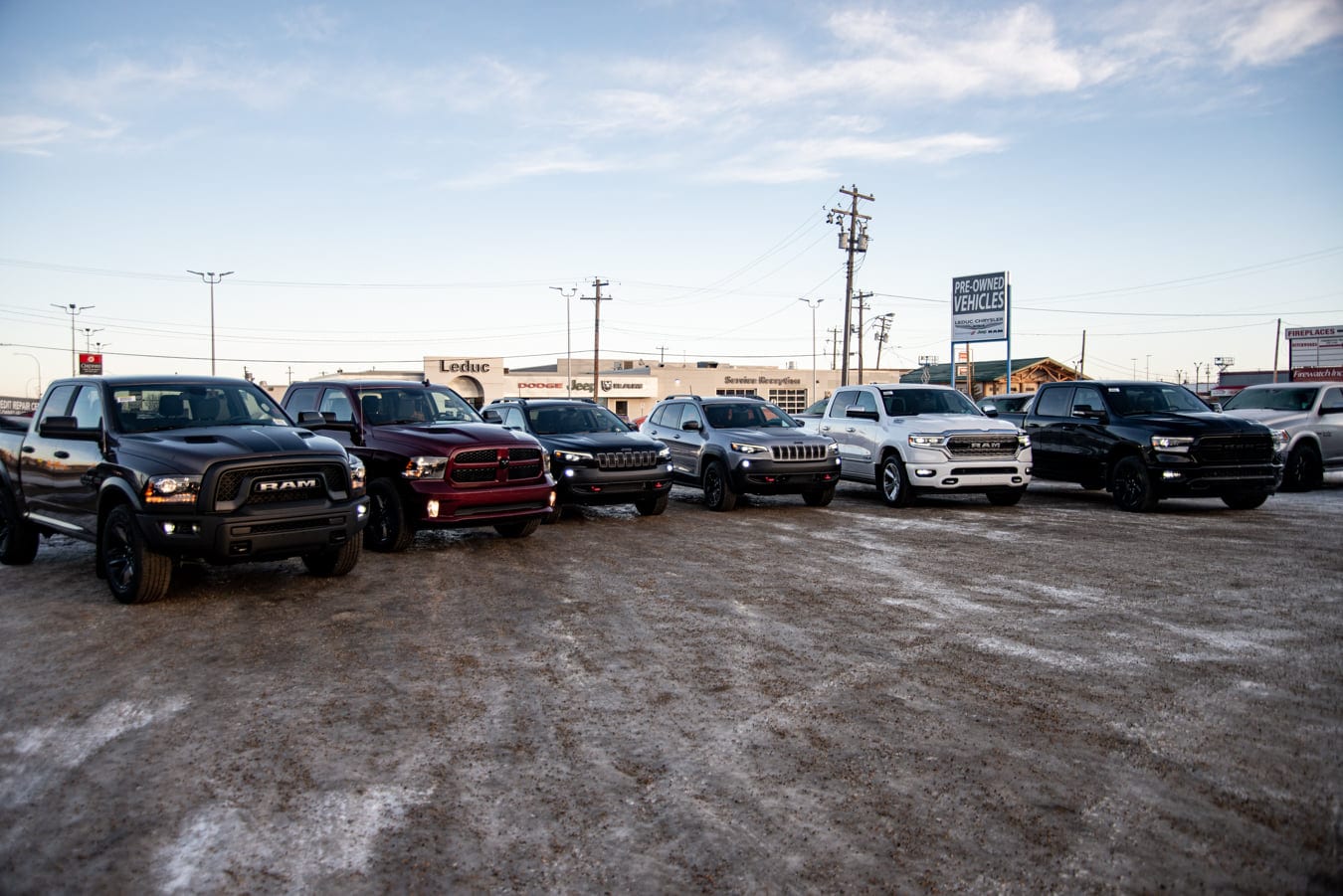 At this time of the year we usually have over 300 more vehicles than we do right now. Think about that for a minute. We are missing over 300 vehicles and it is only getting worse. By now you probably have heard about Covid related production issues and microchip shortages that are plaguing all vehicle manufacturers. Did you know about the floods, heat waves and other natural disasters that are now adding to the problems? This vehicle inventory shortage will not disappear quickly and that is creating a lot of never-before seen problems.
1. Currently you are having a hard time finding new vehicles or new vehicles with the options you need or want. That will only get worse. Most manufacturers are making it so you can buy a vehicle as soon as it is built at the factory. If you go through the Leduc Chrysler Dodge Jeep Ram website you will see listings for vehicles that are manufactured and inbound but not in stock yet. This is now becoming the norm and buying a vehicle before seeing or driving it is also becoming fairly normal because people just want to ensure they can get a vehicle.
2. Quality used vehicles are harder to find and selling for far more money than you are accustomed to. This is especially true of high end, well equipped and well optioned trucks and SUVs. Our used inventory literally is changing by the day, and sometimes several times in a day, as we buy and sell used vehicles.
3. Dealerships will pay you more for your used vehicle. At Leduc Chrysler Dodge Jeep Ram ~ We'll Buy your Ride! We also don't care if your truck, SUV or car has outstanding Service and/or Auto Body issues. We will still pay top dollar. The shortages in New vehicle inventory means we need to buy used vehicles to ensure we have options for our clients.
4. Although factory orders are an option, there is no way to predict when your factory order will be built. The current worldwide shortages on microchips means there is no way to predict when you factory order will be built. It also means you might get a 2022 instead of a 2021 model. The additional other natural disasters are only adding to the problems of manufacturing and delivering those vehicles.
I know it's hard to believe that there could be vehicle shortages or that they could continue for the foreseeable future. It seems too extreme to be real BUT it is very real for anyone in the automotive industry or anyone looking for a vehicle right now.

Contact us today and let us help you navigate the process of buying the right vehicle in spite of all these challenges!
Leduc Chrysler Dodge Jeep Ram
6102 46a St, Leduc, AB T9E 7A7
1 866-817-0317

Be part of our 70 year journey as your 'No-Hassles, No-Nonsense' local dealership since 1952.